Activities
Guide Services
Guide Services
Reindeer guiding
Mjóeyri is an excellent base camp for reindeer hunters. During the reindeer season, Mjóreyri offers reindeer guiding, transport with a driver, and facilities for the processing of the game.
Sævar Guðjónsson will be your guide. He is a certified reindeer guide for hunting zones 4 and 5.
Contact Mjóeyri for further information and bookings.
Guide services
Local tour guiding
We pride ourselves in being able to provide very knowledgeable tour guides for the eastern part of Iceland. Having a tour guide with a vast knowledge of east Iceland is the key to a fulfilling experience of the history, culture an the option which the area indeed has to offer.
Contact Mjóeyri for further information and bookings.
Guide Services
Custom Tours
We are happy to put together a custom tour or guide service, suitable for your needs. We have organized historical tours, hiking tours, pep tours for companies and groups, aimed at boosting morale and teamwork and mystery tours.
Custom tours are ideal if you have any special requirements.  
Contact Mjóeyri for further information and bookings.
Activities
Mjóeyri Hiking
We at Mjoeyri know East Iceland like the backs of our hands, and we plan and help individuals and groups organizing hiking expedition all over the area. The area around Eskifjörður and Mjóeyri has a variety of hiking and walking paths suitable for all experience and fitness levels.
There's no place better to start and finish a good hike, as our facilities at Mjoeyri.
LAST WEEK OF JUNE
Hiking Week
Walking week is one of the highlights of the east fjords hiking year and has something for everyone. It takes place in the last week of June when Iceland is bathed in 24 hour daylight.
There are hikes for all kinds of walkers. Families and those who just want to soak in the spectacular Icelandic scenery can enjoy family walks and nature activities. For the more committed walker there are longer and more challenging walks, with the big event being the five mountains in five days challenge. At this time of year the mountains are still topped by snow. The views are spectacular all year round. Walkers who do the five receive a commemerative photo and join the list of Fjallagarpar Fjarðabyggðar (Mountain Champions). You need a reasonable level of fitness, good boots and clothing, but no crampons or other equipment are necessary – this is definitely hiking, not mountaineering.
The walks are led by experienced local guides and well attended by the local community, making them a great way to meet the locals. The weather tends to be dry and sunny at this time of year, but that is not guaranteed and warm and waterproof clothing should be carried.
Most evenings have entertainment, which has included everything from Icelandic Eurovision singers to a cosy evening with Icelandic storytellers, a visiting Norwegian violinist and singing along with the local band. A small band of pirates (3) has been known to sail down the fjord to lead children on a treasure hunt.
Activities
Activities in Eskifjörður
Activities
Northern Lights
Iceland is known for its Northern Lights.
In the winters Mjóeyri offers romantic stargazing and northern lights trips.
Mjoeyri is situated just outside the village of Eskifjordur, just far enough away for the town lights no to disturb the amazing Icelandic winter skies.
On and around the Mjoeyri peninsula you will find a variety of bird life. In the springtime, the Eskifjord fills up with birdlife, and in the Gerpir area a large portion of the Icelandic bird population tends to it's young. 
Mjoeyri is an ideal place for bird watchers and other nature lovers.
In just a 7 km distance from the Mjoeyri peninsula, there is a 70-80 m deep cave, which is an exciting explorational opportunity.
We can give you tips about walking paths where you can find more caves around area, some of them are virtually unexplored.
There are two golf courses in the vicinity of Mjoeyri. In Eskifjörður, there's a 9 hole course, which is within a 5 minutes drive of Mjoeyri.
In Norðfjörður, there's also a 9 hole course, which is within a 25 minutes drive of Mjoeyri.
Activities
Golfing in Reyðarfjörður
Reyðarfjörður is located 15 km from Eskifjörður and has a 9 hole, 70 par golf course. The course is new and in fact still under construction, and is very easy to get around. There is a putting green by the golf lodge.
Activities
Local swimming pool
An outdoor swimming pool warmed up by geothermal well. There are 2 hot tubs, a sauna, 3 different water slides and a children's pool.  There is an excellent view from the swimming pool out the bay and to the mountains.
Travel Service
Explore Mjóeyri
Phone
+354 4771247 / +354 6960809
Address
Strandgötu 120, 735 Eskifjörður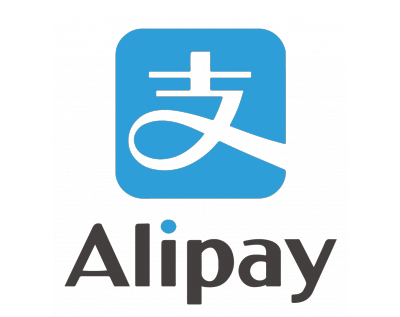 Kennitala: 680502-2930
VSK: 80936
Information
Mjóeyri ehf
Strandgata 120
735 Eskifjörður
mjoeyri@mjoeyri.is
+354 4771247 / +354 6960809